Shopping Cart
Your Cart is Empty
There was an error with PayPal
Click here to try again
Thank you for your business!
You should be receiving an order confirmation from Paypal shortly.
Exit Shopping Cart
| | |
| --- | --- |
| Posted on April 22, 2014 at 11:45 PM | |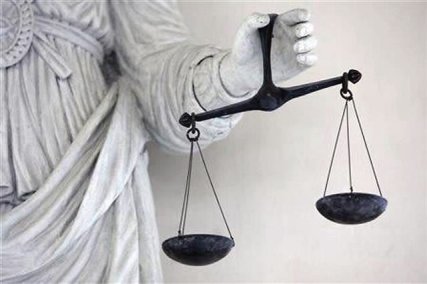 If you are unable to attend a real estate closing and sign the necessary documents you can have your attorney prepare a power of attorney for you thereby allowing your agent to act for you at the closing.  A power of attorney is a document in which a person appoints someone to act as their agent and perform certain acts on their behalf. The powers which may be given to your agent can be very broad, or limited depending on the purpose for giving the power of attorney.  For example, your can give your agent very broad powers to manage all your financial affairs, or limited powers to sign documents on your behalf at a real estate closing for a specific property only.
Sellers use a power of attorney for real estate closings more often than do purchasers.  The most likely reason for this is that many purchasers' lenders are reluctant to permit the use of powers of attorney by their borrowers.  If you are a purchaser and need to use a power of attorney, check with your bank and title company in advance to see what their policy is concerning powers of attorneys.  If your lender does not permit the use of a power of attorney, your agent will not be authorized to sign on your behalf.  Additionally, it is prudent to have the document reviewed by the title agency, as their approval is required before they will rely on it for title transfer purposes.
A power of attorney is designed to be effective until death, unless voluntarily revoked, even if you become incompetent or incapacitated. Therefore, it is imperative that you choose an agent that is trustworthy and will carry out your financial instructions properly.
If you need a power of attorney contact an experienced New York attorney to prepare one for you.  After the power is prepared, you and the person that you have designated as your agent need to sign it before a notary public.  The law governing a power of attorney in New York State is
General Obligations Law Sec. 5-1501
.
Jeanne M. Reardon is an attorney experienced in preparing powers of attorney.  To speak with an experienced real estate attorney about closing with a power of attorney, call us at (516) 314-8433.  

| | |
| --- | --- |
| Posted on January 2, 2014 at 12:08 PM | |
News About the Cooperative/Condominium Abatement

Recently, the NY State Legislature passed bill S2320/A3354, which amended the Co-op/Condo Abatement. For more information and a description of changes, 
click here
.
    
Owners of cooperative units and condominiums who qualify for the Co-op/Condo Property Tax Abatement can have their property taxes reduced. The amount of the abatement is based on the average assessed value of the residential units in the building.
Abatement percentages are shown in the following table:
                        Average Assessed Value                                   Benefit Amount Per Year  

                                                       2012/2013           2013/2014         2014/2015
                                $50,000 or less                                  25%                    26.5%              28.1%
                                $50,001 - $55,000                              22.5%                  23.8%              25.2%
                                $55,001 - $60,000                               20%                    21.2%              22.5%
                                $60,001 and above                             17.5%                  17.5%              17.5%
Co-op Tax Benefits Letter
Finance will be mailing a Co-op Tax Benefits Letter outlining each unit's tax savings for personal exemptions and the co-op property tax abatement. For more information and the Co-op Tax Benefit Change Form,
click here
.
Phase Outs for Owners Currently Receiving the Abatement

If you are an owner who is not using the unit as your primary residence and you received the abatement in 2011/2012, your abatement will be phased out. We mailed you a letter explaining that we think you no longer qualify for the abatement. As the deadline to respond to the letter has been extended, responses must be mailed by July 22, 2013 and sent to:
NYC Co-op/Condo Abatement

P.O. Box 1194

Maplewood, NJ 07040



This is how the phase out will work:
           Tax Year         Phase Out Abatement Amount            How You or Your Co-op Board Will

                                                                                                        See This on  Your Bill
          2012/2013          50% of the 2011/2012 abatement                 You or your board will see an
                                  percentage you received before the           Abatement Reversal Charge on your
                                       abatement was amended.                         2013/2014 Property Tax Bills.
          2013/2014          25% of the 2011/2012 abatement            You or your board will see a reduced
                                  percentage you received before the           abatement amount on your 2013/2014
                                       abatement was amended.                   property tax bills starting with your July
                                                                                               2013 bill
          2014/2015                             0%                                    Abatement will no longer appear on
                                                                                               your property tax bill.
How to Apply

Cooperative and condominium developments that are filing for the abatement for the first time should complete the 
Cooperative and Condominium Property Tax Abatement
 application. The application must be submitted by the board of directors or managing agent on behalf of the entire development.
Deadline: Applications for new cooperative and condominium developments were due April 1, 2013.
Requirements
The co-op or condo unit must be the owner's primary residence.
Co-op or condo owners cannot own more than three residential units in any one development and one of the units must be the owner's primary residence.
Co-op or condo owners cannot be receiving any of the following exemptions or abatements:

J-51 Exemption
420c, 421a, 421b, or 421g
Housing Development Fund Corporation (HDFC)
Division of Alternative Management Programs (DAMP)
Limited Divided Housing Companies, Redevelopment Companies
Mitchell-Lama Building
Clergy

Units held by sponsors or their successors in interest are not eligible.
Units owned by a trust are eligible only if the unit is the primary residence of the beneficiary of the trust, trustee, or life estate holder.
For more information on requirements and recent changes to the abatement 
click here
. 
Note for Property Owners:
You may also be eligible to receive the following
personal exemptions
: Basic or Enhanced School Tax Relief (STAR), Disabled Homeowner, Senior Citizen Homeowner and Veterans. The application for these exemptions must be postmarked by March 15. If you own a co-op, contact your management company to find out what exemptions you are receiving in the current tax year (July to June). Call before March so that you will still have time to apply for benefits in the next tax year. If you own a condo, you can find your current exemptions on your Property Tax Bill
.
| | |
| --- | --- |
| Posted on January 24, 2013 at 3:08 PM | |
On January 18, 2013, Fannie Mae and Freddie Mac announced changes to their servicing requirements for short sales. Please see below for some key changes that all parties involved in a short sale should be aware of. These changes apply
to all Fannie Mae and Freddie Mac short sales; with an offer and without an offer.
Title Transfer requirement change:
The buyer is prohibited from selling the property for any sales price for a period of 30 days from the date of the

     deed.
After a 30 day period, and until 90 days from the date of the deed the buyer is further prohibited from selling the property for a sales price greater than 120% of the short sale price.
          Note: The above restrictions will run with the land, which means that the restriction is not personal to the seller
          and will pass to the subsequent buyer upon transfer of title. 
Below is an example on how to calculate the 120%
Purchase Price is $100,000.00
120% of the purchase price would be $100,000.00 X 1.2 = $120,000.00
Relocation Assistance:
The borrower may be entitled to an incentive payment of $3,000 from Fannie Mae/Freddie Mac to assist with relocation expenses following successful completion of a short sale unless:
     1.  The borrower is required to contribute funds or execute a promissory note.
     2.  The borrower has Permanent Change of Station (PCS) orders and receives a Dislocation Allowance (DLA) or other 
          government relocation assistance.
     3.  The servicer has knowledge that the borrower is receiving relocation assistance from another source other than the 

          servicer.

          Note: If the borrower receives relocation assistance from a source other than Fannie Mae / Freddie Mac or the          
          Servicer, the difference in the relocation assistance amount up to the $3,000 incentive maximum may be provided.
          If the borrower will receive relocation assistance from a source other than Fannie Mae / Freddie Mac or the Servicer
          and the amount is equal to or greater than $3,000, no relocation incentive will be provided.
It is vital to have an attorney negotiate and close your short sale transaction.  Call THE LAW OFFICES OF JEANNE M. REARDON to assist you with your short sale.  Free initial consultation.  Call us at (516) 314-8433.
| | |
| --- | --- |
| Posted on August 19, 2012 at 10:45 PM | |
Whether buying a single-family or multi-family home, the prospective homeowner must carefully review the property and perform the necessary due diligence before buying to ensure there are no buried and leaking underground oil tanks on the property. 

A buried and leaking underground oil tank brings with it immense liability and very often a large cleanup bill for the homeowner. Homeowners are responsible for leaking oil tanks on their property, and the Navigation Law, § 181(1), imposes strict liability (i.e., without regard to fault), against any person "who has discharged petroleum."  The real danger to the homeowner, however, is the cleanup costs which can be in the tens of thousands of dollars and can grow much larger if there is active groundwater contamination. Moreover, these costs are typically not covered by most homeowners' insurance policies.  The lesson here for prospective homeowners is to be sure to search for evidence of an underground oil tank prior to purchasing the property.
Here are some investigative tips to follow:
Tip 1:  Ask The Seller.  Even if the property is currently heated by gas, or there is an above-ground oil tank in the basement, ask your seller if they ever replaced or abandoned a buried oil tank on the premises. The answer to this question will help in your investigation.  If the seller divulges that there is an abandoned tank, ask for documentation to confirm that it was properly abandoned in compliance with local codes.
Tip 2:  Look For Evidence.  Start near the boiler servicing the house and look to see if there are any old indentations or rust marks or traces of a boiler with a larger footprint.  This could be evidence that an old, large oil boiler was once there.  Also look around the walls of the basement to see if there are any lines (small tubing) that disappear into the walls.  These would be the oil lines to the buried tank outside.  They may be crimped just inside the basement wall.  If you see them, do not panic.  Some oil lines are left in place even after tanks are removed but if you see them it should prompt you to take the next step.  You should also be on the lookout for cemented patches in the basement floor where the floor was notched in order to lay the oil lines from the boiler to the wall.  Also look outside along your foundation for an abandoned oil tank vent pipe which will be coming up from the ground close to the foundation wall.  Often hiring a home inspector can help with this investigative process
Tip 3:  Hire An Experienced Attorney. Consult with a knowledgeable and experienced real estate attorney, who can advise you on the issues and the proper course of action to be taken in regards to buried oil tanks and contamination prior to entering the contract of sale. 
| | |
| --- | --- |
| Posted on June 3, 2012 at 3:26 PM | |
With record-low interest rates potential home buyers are seeking to buy and current homeowners are seeking to refinance.  But low appraisals are making it difficult or even impossible for some borrowers to take advantage of this boon in record-low interest rates.
The problem stems from the fact that home prices have plummeted even further than first anticipated, as wells as laws and rules enacted by legislators and lenders in the wake of the financial crisis which seek to eliminate inflated appraisal valuations and improper pressures on appraisers as seen in the housing boom have now resulted in an "over-correction" or unnecessarily conservative valuations. 
Also, accurate valuation for appraisals may be hard to come by when sales in the real estate market have been so anemic.
There are steps, however, that you can take for a purchase or refinance transaction in order to increase the odds that your mortgage is approved and your deal gets done. 
Some of these steps include the following:
•  Know what the range of value is for your area by looking at comparable sales from the last three to six months;
•  Accompany the appraiser during the inspection, pointing out features and improvements that add to the home's value;
•  Although chances are slim, request that the lender review the appraisal findings, especially if you think the appraisal 
    is unusually low, contains factual errors, such as the number of bathrooms and so forth, or you have more recent   

    comparable sales that were not available at the time the appraisal was initially done and submitted; and
•  Start over with a new lender if your original financing falls through.
| | |
| --- | --- |
| Posted on June 2, 2012 at 11:23 PM | |
Mortgages
Shortening Loan Terms
The New York Times

By VICKIE ELMER
Published: June 1, 2012
·         
LOW interest rates are making it easier for homeowners to reduce their 
mortgage
  payoff  times considerably.
Almost a third of those who refinanced in the first quarter cut the duration of their mortgages to 15 or 20 years from 30, according to a recent
refinancing report
by
Freddie Mac
. The 31 percent who shortened their terms represented the second-highest level since 2002, when 35 percent took out shorter-term
loans
, the data showed. In the fourth quarter of 2011, 34 percent had reduced their mortgage terms. The all-time high occurred in 1992, with 42 percent refinancing into shorter mortgages.
"Historically low rates and an average three-quarters of a percentage point difference between 30- and 15-year mortgage fixed-rate mortgages are important drivers for moving to a shorter term," Frank Nothaft, Freddie Mac's chief economist, said in an e-mail.

The 15-year fixed-rate loan averaged 2.97 percent nationwide, according to Freddie Mac's latest
survey
, released on Thursday. That was the lowest rate since the agency started keeping track of that loan in 1991. The 30-year loan also set another record low, at an average 3.75 percent.
The switch to shorter loan terms may also be part of a trend to deleverage and reduce debt levels, which started in the economic downturn. "People are taking control of their own equity — they're paying it down quickly," said Michael McHugh, the president of Continental Home Loan and president of the
Empire State Mortgage Bankers Association
.
Some people decide to refinance into a shorter mortgage after they have been promoted at work, said Kate McCue, an executive vice president of McCue Mortgage, a direct lender in New Britain, Conn. She suggests that borrowers look at their own financial situations, including how long they expect to live in their homes, before deciding on a shorter refinancing.

Shorter loan terms often mean higher monthly payments. But this may be offset in part by the capturing of very low rates. In the first quarter, borrowers with 30-year mortgages lowered their rates by a median 1.5 percentage points, or a savings of about 27 percent of their rate, the largest reduction recorded in Freddie Mac's 27 years of analyses.
A shorter term may have some tax advantages as well. You restart the mortgage amortization and pay more in interest initially, Mr. McHugh said; this results in a good tax deduction for a few years.

Shorter loan terms of, say, 10 or 15 years also allow borrowers to build equity much more quickly, even when home prices are not appreciating, Mr. McHugh noted.

Borrowers can achieve similar results by paying down the balance when they refinance, by adding in extra cash — 21 percent of borrowers did so in recent months, Freddie Mac found.

If their finances or jobs are tenuous, some homeowners may be more comfortable refinancing into 30-year mortgages, then making bigger payments as often as they can, Ms. McCue said. If they suffer a financial setback, she said, they will then have the flexibility of falling back to the standard monthly payment.

If you're not sure which term works best for you, begin your research by picking a good mortgage calculator online and crunching the numbers for various loan terms, Ms. McCue said.

Those who decide not to refinance can still pay off their mortgages faster by sending in an extra month's payment once a year, said Chanda Gaither, a housing counselor at La Casa de Don Pedro, which works on affordable housing and neighborhood development in Newark. She has seen families save up a small amount of money every month and then annually apply it to the principal. "Or take it out of your tax return" when the refund comes in, she said.

If you made an extra month's payment each year, your 30-year mortgage could be paid off in about 23 years, Mr. McHugh said.
| | |
| --- | --- |
| Posted on March 10, 2012 at 11:24 PM | |
1.  Always get a home inspection.  Most Contracts of Sale provide for the house to be sold "as is."  A home
     inspection costs about $450 and will reveal structural defects and needed major repairs.
2.  Know the neighborhood.  It is advisable to visit the neighborhood at different times of day and talk to
     realtors and neighbors.  The more you know about the neighborhood, schools, traffic and nuisances, the better.
3.  Make sure you can afford to buy.  Consider whether you can afford the monthly mortgage payment, real
     estate taxes, homeowner's insurance premium, private mortgage insurance premium, and carrying charges,
     such as energy bills, telephone bills, etc.
4.  Closing delays can cost you money.  Do not lock-in your interest rate too early.  If the closing is delayed
     and your rate lock expires, you will have to pay additional fees to get a rate lock extension.
5.  Estimate your closing costs.  Buyer's closing costs include lender fees, appraisal fees, title insurance fees,
     survey fee, homeowner's insurance and real estate attorney fee. In order to prevent coming up short at closing,
| | |
| --- | --- |
| Posted on January 30, 2012 at 12:41 PM | |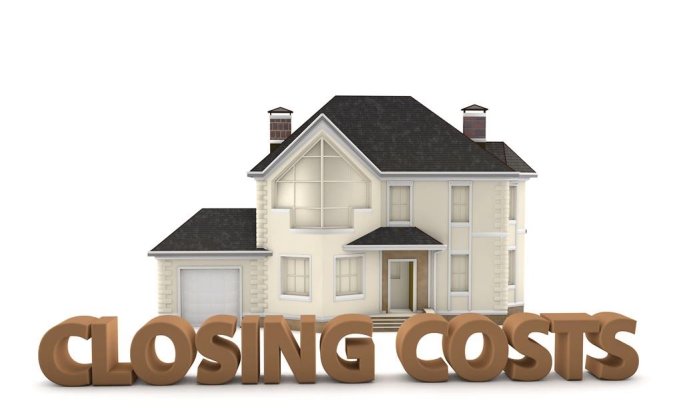 Purchasing a home involves more out-of-pocket expense than just the down payment. There are also closing costs to pay for items such as title policies, recording fees, inspections and fees that a lender charges for obtaining a mortgage. The following schedule is an estimate of the closing costs that a buyer can typically expect to pay at closing.
PURCHASER'S REAL ESTATE CLOSING COSTS:
Taxes: (if applicable)

Mansion Tax                                                  1% of purchase price when $1,000,000 or over

Mortgage Recording Tax (NYC)

• Sales under $500,000                                  1.8% of entire mortgage
• Sales $500,000 and over                             1.925% of entire mortgage
Mortgage Associated Fees:
Origination Costs – points                             varies, usually 0 - 3% value of loan
Appraisal                                                        $350 (approx)

Underwriting                                                  $450 (approx)
Processing                                                      $450 (approx)
Application                                                     $350 (approx)
Bank Attorney                                                 $850 + up
Real Estate Tax Escrow                                  2-6 months
Short Term Interest                                         varies, depends on the day of the month in which the closing occurs

Title Insurance Fees: 
Owner and Lender Title Policies                     5% - 7% of purchase price (approx)
Municipal Searches                                          $450 (approx)
Deed Recording                                                $375-750 (approx based on county)
Real Estate Taxes                                             varies
Note: Purchasers of cooperative apartments usually do not purchase title insurance, and instead pay for a lien search which is approximately $450.  However, see our blog entry, Co-op Buyers Should-Consider Purchasing Title Insurance, which explains particular situations in which it is advisable for purchasers of cooperative apartments to purchase a type of title insurance policy called an Eagle 9 policy.

Homeowner's Insurance:

Policy                                                                varies depending on lender's required coverage and purchase price
Home Inspection:
Home and Termite Inspection                           $450 (approx)
Legal Fees:
Purchaser's Attorney                                        fee varies, but usually flat-fee basis (consult with your attorney)             

| | |
| --- | --- |
| Posted on January 29, 2012 at 9:34 PM | |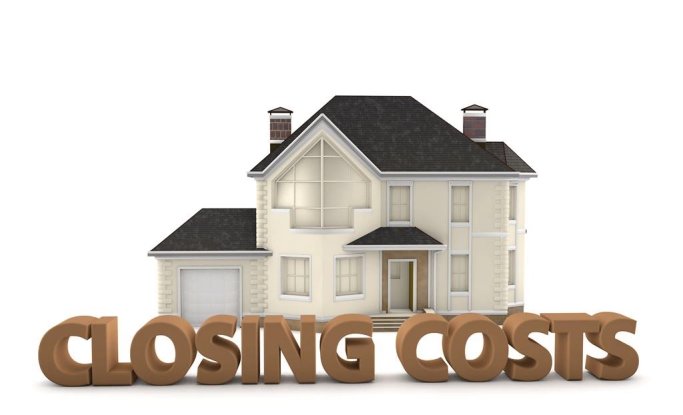 The following schedule shows estimated closing costs

when selling real estate.  These costs are just estimates

and should be reviewed with your attorney.
SELLER'S REAL ESTATE CLOSING COSTS:
Transfer Taxes:
NYS Real Property Transfer Tax                    0.4% (.004) of purchase price
NYC Real Property Transfer Tax
(Usually paid by Seller,
 except on new contruction sale)
• Sales under $500,000                                    1% of purchase price

• Sales $500,000 and over                               1.425% of purchase price
Non-resident Gains Tax Withholding
(out of state seller)                                          8.82% of gain
Non-US Resident (FIRPTA)                            10% of price withheld or paid
Mortgage Payoff Fees: (if applicable)
Pick-up/payoff fee                                           $150-$250 each
Recording Satisfaction                                    $100-$300 each
Real Estate Broker Fee:

Commission                                                    6% of purchase price (negotiable)
Legal Fees:
Seller's Attorney                                             fee varies, but usually flat-fee basis (consult with your attorney)

| | |
| --- | --- |
| Posted on December 2, 2011 at 11:17 PM | |
The Home Equity Theft Prevention Act ("HETPA") became effective on February 1, 2007 and now governs certain sales of homes in foreclosure or default.  If you are planning to sell a home in foreclosure or default, you should be aware of your rights under the Act, and know what to expect from a legitimate buyer.  The Home Equity Theft Prevention Act was passed in response to recent scams which targeted homeowners in financial distress (often elderly or unsophisticated homeowners).
Home equity theft occurs when investors approach a vulnerable homeowner in foreclosure or default and agree to pay off the arrearage owed on the mortgage by the homeowner, and in return, require the homeowner to sign the deed over to them. Often the homeowner through a reconveyance agreement is allowed to continue to live in the property renting it from the investor with the promise that they can buy back the property at some later date. The reality is, however, that the homeowner is often evicted and the investor sells the property to a third-party, keeping all the equity. In other instances, the investor cashes out on the equity in the home with a new mortgage– usually through a cash-out refinance, leaving the homeowner with a mortgage balance larger than the previous and a monthly payment that is completely unaffordable.
Definitions and Covered Transactions

Under the Act, a Covered Contract is defined as a contract or agreement between an Equity Seller and an Equity Purchaser.  The homeowner or property owner at the time of the equity sale is referred to as the Equity Seller.  An Equity Purchaser is defined as any person who acquires title to any residence in foreclosure or default.
Only transactions involving an Equity Purchaser are covered by the Act.  Most real estate transactions between sellers and Purchasers, however, are not covered by the Act because the law excludes from the definition of Equity Purchaser those who purchase a property as follows: 
•  To use, and then actually uses, the property as his/her primary residence;
•  By a deed from a referee in a foreclosure sale;
•  At any sale of property authorized by statute;
•  By order or judgment of any court;
•  From a spouse, or from a parent, grandparent, child, grandchild or sibling of such person or such person's spouse;
•  As a not-for-profit housing organization or as a public housing agency; or
•  As a bona fide purchaser or encumbrancer for value (e.g. a lienholder)
Contract Requirements
In order to protect homeowners, the contract of sale between an equity seller and equity purchaser must meet the following requirements: Contract must be fully completed (i.e., no blank spaces); Font size of the printed contract must be equal to at least 12-point bold type; If Spanish is primary language of the seller, the agreement must be provided in English and in Spanish; Name, address and phone number of the buyer; Address of the subject property; Consideration to be paid; List of all services that buyer has promised; Terms for payment of the consideration; Time at which possession of the property must be surrendered; Terms of any rental or lease agreement; Terms of any reconveyance agreement; Notice of right to cancellation in the immediate proximity of signature line and must be printed in 14-point type on the agreement; and Notice of cancellation form to be attached to the contract.
5-Day Right of Rescission
The Act also gives the equity seller a five-day right to cancel the contract.  Once an equity seller cancels the contract, the equity purchaser must return all contracts and other documents signed by the seller within 10 days of cancellation.  Cancellation of the contract releases the equity seller of all obligations to the equity purchaser.
Remedies
2-Year Right of
Rescission
- Generally, a violation of the contractual requirements of the Act makes the conveyance voidable and may be rescinded by the homeowner within 2 years of the date the deed was recorded. The statute then gives the purchaser (or its successor) twenty days to reconvey the property on the condition of repayment of any consideration paid to the seller. 
6-Year
Statute of Limitations
- Within 6 years, a homeowner may bring a cause of action for damages or equitable relief, treble damages and attorneys fees and costs for a violation of HETPA.  Additionally, an equity purchaser can be held criminally liable for violations of the law as either a Class E Felony or a Class A misdemeanor and subject to a fine of not more than $25,000.00.
/