Shopping Cart
Your Cart is Empty
There was an error with PayPal
Click here to try again
Thank you for your business!
You should be receiving an order confirmation from Paypal shortly.
Exit Shopping Cart
COVID-19 Update:
At the Law Office of Jeanne Reardon, the health and safety of our staff and clients is our top priority.  Since you rely on us for your legal needs, we remain ready to help you in this difficult time as we face many health and financial challenges.  Accordingly, we are taking a number of steps to minimize health risks during this health crises while serving our current clients as well as new clients coming on board.
Our law firm will be adhering to the guidelines presented by the Centers for Disease Control and our local health officials, and we continue to monitor them for updates as they are released. We have implemented a plan to protect the safety of our work environment while allowing us to continue to service all of our clients.
We are taking precautions with respect to non-essential meetings and face-to-face interactions. That includes telephone consultations and conference calls whenever possible. With respect to our real estate practice, we will endeavor to utilize Powers of Attorney, pre-signed deeds, and Escrow Closings, where available, in order to close title when the transaction permits us to do so.
Do not hesitate to contact us if you have any questions or concerns regarding your current real estate transaction or if you are just getting started and are looking to hire a real estate attorney for an upcoming sale or purchase of a home.  As always, we are committed to handling our clients' matters with the utmost care and respect, and are available to assist both current and new clients.
We hope that you and your family remain safe and healthy!
Jeanne Reardon, Esq.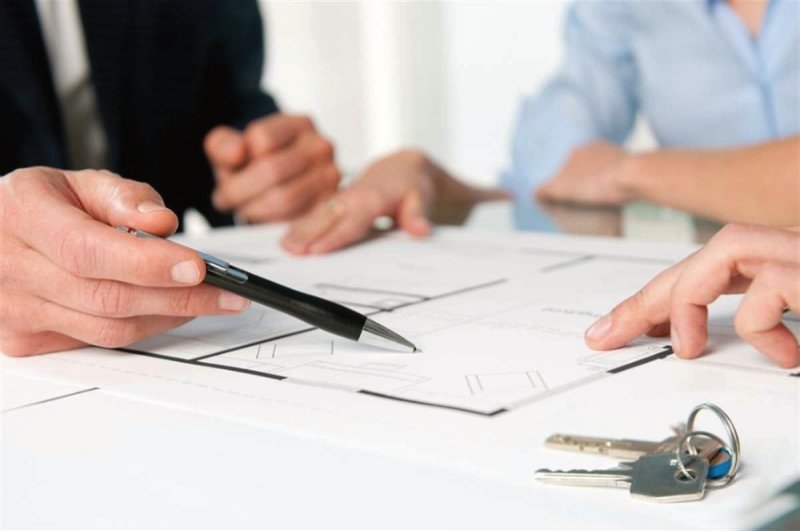 Most people obtain financing when purchasing a house, condo, or co-op.  In that case, the contract of sale will contain a mortgage contingency clause making the sale contingent upon the buyer obtaining a mortgage in a certain amount.  If the buyer's loan application is denied by the lending institution, the buyer can then cancel the contract and get the down payment back.
In order to benefit from the protections allowed by the mortgage contingency clause the buyer must strictly abide by all its terms, i.e. the buyer must only apply for a loan in the amount stated in the clause (or such lesser sum as buyer shall be willing to accept), and obtain the mortgage within the time frame given in the clause.  If the buyer applies for a loan greater than the amount stated in the clause and is then denied a loan, the buyer will have forfeited the protection afforded by the clause and will not be able to cancel the contract.  If the buyer is then unable to obtain other funds to complete the purchase the buyer will be in default under the terms of the contract and more than likely lose their down payment.  On the other hand, if the buyer is approved for a loan greater than stated in the mortgage clause, then no problem.  Nonetheless, I  would never advise a client to take such a risk and put their down payment in jeopardy.  There are many reasons why the loan may be denied that have nothing to do with the financial qualifications of the buyer and are beyond the buyer's control.  An experienced real estate attorney will help you navigate through this process.

The mortgage contingency clause is there to protect your down payment should your loan be denied.  To best protect yourself when purchasing a home with a mortgage, hire an experienced real estate attorney who fully understands all aspects of the mortgage contingency clause and will guide you through the entire closing process.
To speak with an experienced real estate attorney, call us at (516) 314-8433.  To learn more about our services and how we can assist you, visit us at
www.jreardonlaw.com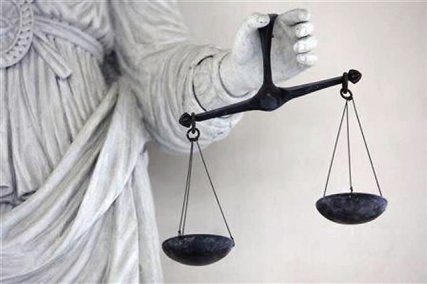 Whether you are buying or selling a home, your team of expert advisers should include a real estate closing attorney. 
Real estate closings
  are complicated matters and require a thorough knowledge of the law.  With a decision as serious as buying and selling real estate, it is important that you are guided throughout every step of the closing process by an experienced and knowledgeable real estate lawyer.  The purchase of a home is often the single largest financial transaction you will ever make in your life. Why not ensure that all your bases are covered by retaining a closing lawyer to represent your interests and guide you through the process.
How a Closing Lawyer Can Help
The real estate attorney performs many time consuming tasks preparing for a closing.  A real estate closing involves a series of complex phases: contract drafting and negotiation, document review, examination of the title, completion and explanation of legal documents, and resolution of any possible title difficulties.  An experienced real estate attorney oversees the entire process so that you are not overwhelmed by the paperwork involved, the disclosures that need to be made, inspections, loan documents, title insurance and affidavits, and unforeseen issues that can suddenly turn a sure sale into a disaster.
Drafting and Negotiating the Contract of Sale
Since real estate attorneys have sophisticated experience with many types of real estate transactions, it is prudent for a buyer or seller to ask their real estate lawyer to negotiate the terms and conditions of their real estate deal. Once the negotiations are complete, the real estate attorney drafts the real estate contract, also known as the Contract of Sale, which incorporates all the terms of the transaction as negotiated. There are also other numerous documents associated with a real estate closing. It can be hard to review and understand all of them. Missing even one clause can change an entire legal document so it is important to have a trained real estate attorney aid in the process so that no issue is overlooked and everything is done in your best interest.
Title Issues
A real estate attorney examines the title records for prior conveyances, unpaid mortgages, liens, judgments, easements, and other encumbrances and clouds on title. They verify that the seller has the authority to convey a good title to the property and that no errors exist in the deeds in the chain of title.
Closing Documents
A real estate attorney prepares all relevant information into one set of closing documents.  A closing statement should be prepared prior to the closing indicating the debits and credits to the buyer and seller. An attorney is helpful in explaining the nature, amount, and fairness of closing costs. If the attorney is representing a seller, the attorney would also prepare the deed and state transfer tax documents.  At the closing, the attorney provides detailed explanations of the documents to insure that the parties understand all issues involved in the transaction and the disbursement of the funds.    
Attend the Closing
The actual closing day is the most important phase in the purchase and sale transaction and having a real estate attorney there to represent you is critical. Title passes from seller to buyer, who pays the balance of the purchase price. The deed and mortgage instruments are signed, and your attorney can assure you that these documents correctly reflect all the terms of the transaction and are appropriately executed. There may also be last minute disputes about issues arising during the final walk-through and delivering possession or the adjustment of various costs, such as fuel and water. If you are represented by an experienced real estate attorney you can rest assured that these issues will be properly addressed and your interests protected which might not necessarily be the case if you are not represented by an attorney.
Retain Closing Lawyer Jeanne M. Reardon
Jeanne M. Reardon is a Long Island real estate attorney who has handled thousands of closings during her over 20 years of practice. She has dealt with any possible issue that may arise in a real estate transaction and will advise you regarding your selling or purchasing of a home during each step and phase of a real estate transaction. Call her today if you plan to sell or buy a home in the Long Island or the Greater New York area at (516) 314-8433.
News About the Cooperative/Condominium Abatement

Recently, the NY State Legislature passed bill S2320/A3354, which amended the Co-op/Condo Abatement. For more information and a description of changes, 
click here
.
    
Owners of cooperative units and condominiums who qualify for the Co-op/Condo Property Tax Abatement can have their property taxes reduced. The amount of the abatement is based on the average assessed value of the residential units in the building.
Abatement percentages are shown in the following table:
                        Average Assessed Value                                   Benefit Amount Per Year  

                                                       2012/2013           2013/2014         2014/2015
                                $50,000 or less                                  25%                    26.5%              28.1%
                                $50,001 - $55,000                              22.5%                  23.8%              25.2%
                                $55,001 - $60,000                               20%                    21.2%              22.5%
                                $60,001 and above                             17.5%                  17.5%              17.5%
Co-op Tax Benefits Letter
Finance will be mailing a Co-op Tax Benefits Letter outlining each unit's tax savings for personal exemptions and the co-op property tax abatement. For more information and the Co-op Tax Benefit Change Form,
click here
.
Phase Outs for Owners Currently Receiving the Abatement

If you are an owner who is not using the unit as your primary residence and you received the abatement in 2011/2012, your abatement will be phased out. We mailed you a letter explaining that we think you no longer qualify for the abatement. As the deadline to respond to the letter has been extended, responses must be mailed by July 22, 2013 and sent to:
NYC Co-op/Condo Abatement

P.O. Box 1194

Maplewood, NJ 07040



This is how the phase out will work:
           Tax Year         Phase Out Abatement Amount            How You or Your Co-op Board Will

                                                                                                        See This on  Your Bill
          2012/2013          50% of the 2011/2012 abatement                 You or your board will see an
                                  percentage you received before the           Abatement Reversal Charge on your
                                       abatement was amended.                         2013/2014 Property Tax Bills.
          2013/2014          25% of the 2011/2012 abatement            You or your board will see a reduced
                                  percentage you received before the           abatement amount on your 2013/2014
                                       abatement was amended.                   property tax bills starting with your July
                                                                                               2013 bill
          2014/2015                             0%                                    Abatement will no longer appear on
                                                                                               your property tax bill.
How to Apply

Cooperative and condominium developments that are filing for the abatement for the first time should complete the 
Cooperative and Condominium Property Tax Abatement
 application. The application must be submitted by the board of directors or managing agent on behalf of the entire development.
Deadline: Applications for new cooperative and condominium developments were due April 1, 2013.
Requirements
The co-op or condo unit must be the owner's primary residence.
Co-op or condo owners cannot own more than three residential units in any one development and one of the units must be the owner's primary residence.
Co-op or condo owners cannot be receiving any of the following exemptions or abatements:

J-51 Exemption
420c, 421a, 421b, or 421g
Housing Development Fund Corporation (HDFC)
Division of Alternative Management Programs (DAMP)
Limited Divided Housing Companies, Redevelopment Companies
Mitchell-Lama Building
Clergy

Units held by sponsors or their successors in interest are not eligible.
Units owned by a trust are eligible only if the unit is the primary residence of the beneficiary of the trust, trustee, or life estate holder.
For more information on requirements and recent changes to the abatement 
click here
. 
Note for Property Owners:
You may also be eligible to receive the following
personal exemptions
: Basic or Enhanced School Tax Relief (STAR), Disabled Homeowner, Senior Citizen Homeowner and Veterans. The application for these exemptions must be postmarked by March 15. If you own a co-op, contact your management company to find out what exemptions you are receiving in the current tax year (July to June). Call before March so that you will still have time to apply for benefits in the next tax year. If you own a condo, you can find your current exemptions on your Property Tax Bill
.
It is a commonly accepted practice for home buyers to purchase title insurance.  Title insurance provides buyers, and their lenders with coverage up to the full purchase price of a home in the event a valid title claim is instituted against the property.  Buyers of co-ops, however, rarely purchase title insurance.
Since co-op buyers are not purchasing real estate, but rather shares in a corporation – accompanied by a proprietary lease that gives the buyer the right to live in the co-op, traditional title insurance would not cover the buyer's ownership interest in the shares.  Consequently, the Title Rate Service Association (or Tirsa) created an endorsement to the standard title insurance policy that would cover co-ops.  The Tirsa endorsement is known in the title industry as "leasehold title insurance."  This endorsement insures the buyer's interest created by the proprietary lease.
Just as title insurance provides protection in the event that the title search conducted before closing failed to uncover a valid lien against the real property, the leasehold endorsement provides similar protection in the event the lien search failed to uncover liens against the seller of the co-op.  However, the Tirsa endorsement never really caught on with co-op buyers.
As an alternative to the Tirsa endorsement, the State Insurance Department, approved the Eagle 9 policy for sale by title companies to co-op buyers.  The Eagle 9 – unlike the Tirsa policy, is not a real estate policy with an endorsement.  Rather, it is a policy specifically designed to insure the buyer's interest in the co-op.  The Eagle 9 policy insures the buyer for loss and legal expenses resulting from claims arising against previous owners of the co-op.
Additionally, the Eagle 9 policy is significantly less expensive than the Tirsa policy.  
Here are some instances where a co-op buyer should consider purchasing an Eagle 9 policy:
Seller is in bankruptcy
Buying from an estate or heirs of a deceased seller
Buying a foreclosed co-op (REO)
Federal tax lien filed against seller in another state (will not be found by a typical search in New York)



Considering the substantial investment involved in purchasing a co-op, the cost of the Eagle 9 policy, which is far less than title insurance for real property or the TIRSA endorsement, is a worthwhile outlay in order to protect your investment and give you peace of mind.










Anyone who has been in the market to purchase either a condo or co-op is acutely aware that it is easier to buy or sell a condominium than a co-op because transferring ownership of a co-op almost always requires the consent of building's board, while the transfer of a condo usually does not.




Since a co-op is not real estate, the board can control who lives in the building by controlling who is allowed to become a shareholder and proprietary leaseholder.  So long as the co-op board does not violate laws against discrimination, it is free to grant or withhold its consent to the sale "for any reason or no reason at all."




A condo, however, is considered to be real estate.  Under centuries-old English common law, it is not permissible to impose an "absolute restraint on alienation" when transferring ownership of real estate to someone else.  In other words, if the governing documents (bylaws) that create a condo allow the board to prohibit a unit owner from selling his or her apartment, that prohibition would most likely be considered an impermissible restraint on alienation.




However, virtually all condo boards can exert some measure of control over who becomes an owner in the building, through what is known as the board's "right of first refusal".  A right of first refusal basically means that the condominium association itself has the right to become the purchaser of the apartments being sold in the building.




Most condo governing documents give the board a right of first refusal when a condo unit is being sold and the ability to halt an impending sale by buying the apartment from its current owner.  The rationale for exercise of a right of first refusal by a condominium board of managers, as with a co-op board, is to secure a community of friendly, qualified and congenial condo owners while protecting the value of their apartments.  




The board must elect whether to exercise its right within a specified time period set forth in the bylaws (usually 30 days).  In the event the board fails to accept the offer within the designated time, in other words, decides not to block the sale, it will issue a waiver of its right of first refusal and the unit owner is free to consummate the sale.  




The board's right of first refusal usually does not apply to a conveyance by (a) a unit owner to adult family members, or a trust for their benefit, (b) the sponsor (with respect to unsold units), (c) the board or (d) parties in title as a result of a foreclosure.










The master policy provided by your condo/co-op board covers the common areas you share with others in your building such as the roof, basement, elevator, boiler and walkways for both liability and property damage.  If the roof of your condo gets damaged, for example, and water leaks into your unit, the master policy would cover the roof repair but not the individual repairs to your unit for damage to things like the ceiling, walls, carpets or furniture.  In addition to property damage, the master policy will have liability insurance for common spaces, such as lobbies, hallways and sidewalks. 




As the unit owner, however, you will need to purchase a personal home insurance policy (type HO-6).  The building's master policy does not protect your personal belongings or offer liability coverage for occurrences within your unit.  Your personal insurance policy will provide coverage for damages to your unit and your possessions, and additional coverage for living expenses if you are the victim of fire, theft or other disaster covered by your policy.  Your policy should also provide for liability coverage.  This way, you will have coverage for accidents that occur within your unit.  If someone falls and injures himself in your unit, your policy would provide the liability coverage, not the building's master policy.  




To adequately insure your unit, it is important to know which structural parts of your unit are covered by the master policy and which are not.  You can do this by reading your association's bylaws and/or proprietary lease.  If you have questions, talk to your condo association, management company, insurance broker or real estate attorney. 




Be aware of the deductible on your building's master policy.  If there is damage to the common spaces, every unit owner will be required to contribute money to reach the deductible.  If the policy actually covers some damages that are specific to your unit, you will have to reach that deductible yourself.  As a unit owner, you would want your personal policy to cover the difference between your individual policy deductible and the master policy's deductible, if you are required to use the building's insurance for something like a burst pipe.




Finally, make sure your policy has coverage for unit assessments.  Unit assessments are fees charged to unit owners to pay for repairs to common areas or property.  If your building is damaged by an insured disaster, and the cost of that damage is not fully covered by the master policy, this type of coverage would pay for your share of an assessment charged to all unit owners.







0

/