Shopping Cart
Your Cart is Empty
There was an error with PayPal
Click here to try again
Thank you for your business!
You should be receiving an order confirmation from Paypal shortly.
Exit Shopping Cart
| | |
| --- | --- |
| Posted on May 17, 2016 at 11:06 PM | |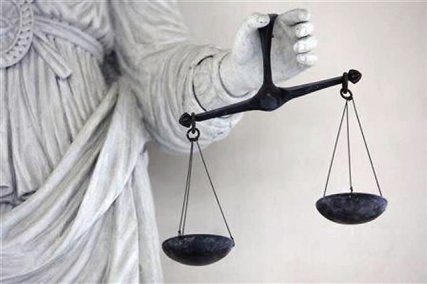 Whether you are buying or selling a home, your team of expert advisers should include a real estate closing attorney. 
Real estate closings
  are complicated matters and require a thorough knowledge of the law.  With a decision as serious as buying and selling real estate, it is important that you are guided throughout every step of the closing process by an experienced and knowledgeable real estate lawyer.  The purchase of a home is often the single largest financial transaction you will ever make in your life. Why not ensure that all your bases are covered by retaining a closing lawyer to represent your interests and guide you through the process.
How a Closing Lawyer Can Help
The real estate attorney performs many time consuming tasks preparing for a closing.  A real estate closing involves a series of complex phases: contract drafting and negotiation, document review, examination of the title, completion and explanation of legal documents, and resolution of any possible title difficulties.  An experienced real estate attorney oversees the entire process so that you are not overwhelmed by the paperwork involved, the disclosures that need to be made, inspections, loan documents, title insurance and affidavits, and unforeseen issues that can suddenly turn a sure sale into a disaster.
Drafting and Negotiating the Contract of Sale
Since real estate attorneys have sophisticated experience with many types of real estate transactions, it is prudent for a buyer or seller to ask their real estate lawyer to negotiate the terms and conditions of their real estate deal. Once the negotiations are complete, the real estate attorney drafts the real estate contract, also known as the Contract of Sale, which incorporates all the terms of the transaction as negotiated. There are also other numerous documents associated with a real estate closing. It can be hard to review and understand all of them. Missing even one clause can change an entire legal document so it is important to have a trained real estate attorney aid in the process so that no issue is overlooked and everything is done in your best interest.
Title Issues
A real estate attorney examines the title records for prior conveyances, unpaid mortgages, liens, judgments, easements, and other encumbrances and clouds on title. They verify that the seller has the authority to convey a good title to the property and that no errors exist in the deeds in the chain of title.
Closing Documents
A real estate attorney prepares all relevant information into one set of closing documents.  A closing statement should be prepared prior to the closing indicating the debits and credits to the buyer and seller. An attorney is helpful in explaining the nature, amount, and fairness of closing costs. If the attorney is representing a seller, the attorney would also prepare the deed and state transfer tax documents.  At the closing, the attorney provides detailed explanations of the documents to insure that the parties understand all issues involved in the transaction and the disbursement of the funds.    
Attend the Closing
The actual closing day is the most important phase in the purchase and sale transaction and having a real estate attorney there to represent you is critical. Title passes from seller to buyer, who pays the balance of the purchase price. The deed and mortgage instruments are signed, and your attorney can assure you that these documents correctly reflect all the terms of the transaction and are appropriately executed. There may also be last minute disputes about issues arising during the final walk-through and delivering possession or the adjustment of various costs, such as fuel and water. If you are represented by an experienced real estate attorney you can rest assured that these issues will be properly addressed and your interests protected which might not necessarily be the case if you are not represented by an attorney.
Retain Closing Lawyer Jeanne M. Reardon
Jeanne M. Reardon is a Long Island real estate attorney who has handled thousands of closings during her over 20 years of practice. She has dealt with any possible issue that may arise in a real estate transaction and will advise you regarding your selling or purchasing of a home during each step and phase of a real estate transaction. Call her today if you plan to sell or buy a home in the Long Island or the Greater New York area at (516) 314-8433.
Categories: Closing Costs, Condos and Coops, Home Buying and Selling, Real Estate, Real Estate Closing Costs
/